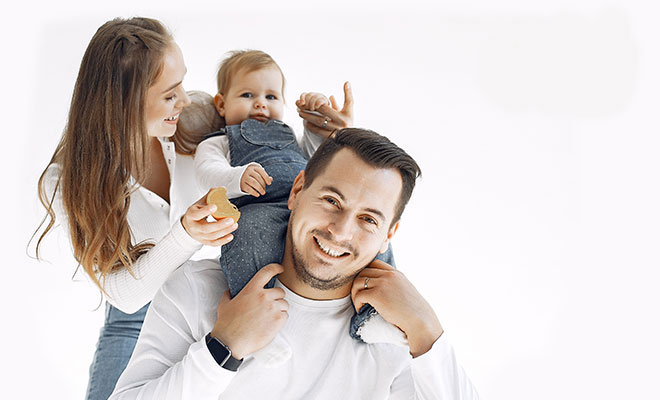 Secure your Family's Health
Buy Health Insurance Today!
By clicking on "Buy Now" you agree to our Disclaimer.
Why choose us?

10,000+
Happy Customers*

Fastest
Cashless Claim Processing*

9100+
Network Hospitals*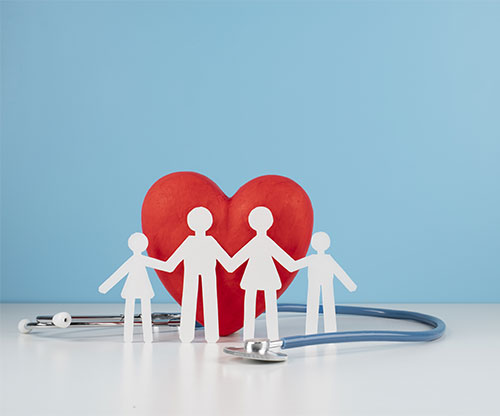 What is Health Insurance?
Health insurance policy is a legal agreement between a policyholder and an insurer under which the health insurance company agrees to pay the former's medical expenses up to the sum insured limit. It offers healthcare coverage for costs incurred during an unexpected or anticipated hospitalization. Additionally, it provides tax savings on the insurance premium paid to the insurance company under Section 80D of the Income Tax, 1961.
A health insurance policy is similar to an annual contract where the insurance provider pays all medical costs incurred during the policy tenure. The medical expenses include hospitalization associated to illness, accidents, surgeries, etc. These expenses may be obtained by paying a set sum called premium. These expenses are covered by a medical insurance policy in the form of reimbursement or cashless treatment.
Key Points of Health Insurance
Free Health Check-ups
Top Hospitals Coverage
Cashless Claims
Easy reimbursement
Surgery Cover as per policy wording
Senior Citizen Cover
Child Cover
Maternity Cover
Tax Benefits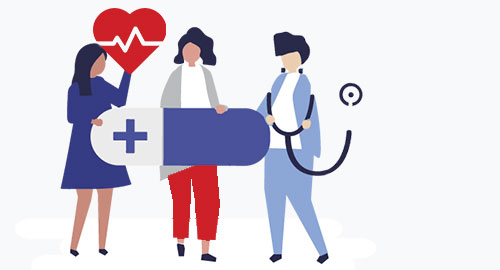 Top Reasons to Buy Health Insurance Plans
Access to high-quality medical treatment can be expensive due to rising healthcare expenses. Therefore, each and every citizen must enroll in a reliable health insurance plan in order to financially protect yourself and your loved ones against any critical illness. Below are the top reasons why should you buy a health insurance plan as soon as possible:

Avail Cashless Hospitalization Facility
By raising a cashless claim, you can get a cashless hospitalization facility at any of your insurance provider's network hospitals.

Afford Quality Medical Treatment
It helps you to manage for the high caliber medical care and treatment, allowing you to concentrate only on healing.

Medical Inflation
Despite the rising cost of healthcare, a health insurance policy can assist you in paying your medical bills, including pre and post hospitalization expenses, today and in the future.

Fight Lifestyle Diseases
With changing lifestyles, it enables you to pay for the long-term treatment of lifestyle diseases like cancer, heart attacks, etc.

Ensure Peace of Mind
It offers you to obtain medical treatment with peace of mind because you won't have to worry about paying the high hospital bills.

Protect Your Savings
By paying for your medical expenses, it helps you to protect your hard-earned savings so you can avail the necessary treatment without worrying about money.

Tax Benefits
It allows you to better plan your finances by allowing you to save the cost of your health insurance premium from your taxable income under section 80D of the Income Tax Act.
Types of Health Insurance
There is a various range of best health insurance plans & policies in India. Here is a list of popular health plans:

Individual Health Plan
A single individual is the only person covered by an individual health insurance policy or plan. This plan covers your medical expenses for things like hospitalization, injuries, room rent, and many more. This policy offers a sum insured that can only be used by the person who is covered by the plan, making it a single-person policy.

Family Health Plan
You can cover your entire family under a single policy with family health insurance. These policies typically have higher insurance limits than standard individual health insurance plans. All family members covered by the plan have access to the insured amount. The best thing about this plan is that for a small premium amount, you can cover your entire family.
What is Covered in a Health Insurance Plans?
Each medical insurance policy is unique, the majority of them provide the same coverage. Below are some common inclusions under the insurance plans and it depends on which plan you opt in the given options.
Inpatient Care
Hospital accommodation- Room Rent/day
Hospital accommodation- ICU/day
Day Care Treatment
Pre - hospitalization Medical Expenses
Post- hospitalization Medical Expenses
Domiciliary Hospitalization
Organ Transplant
Maternity (Normal & Caesarean)
Emergency Ground Ambulance
And other benefits as per plan and benefits chosen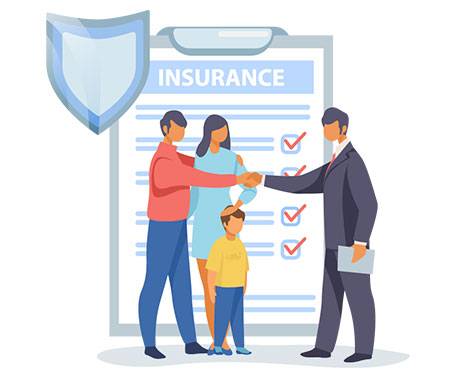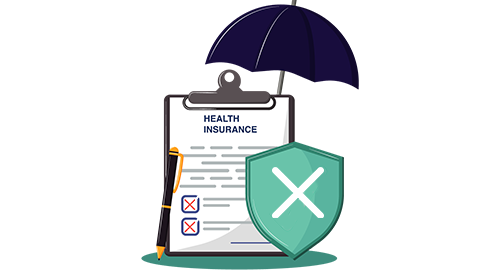 What is Not Covered in Health Insurance Plans?
Despite covering the majority of illnesses and conditions, medical insurance still has some exclusions. Below are some common exclusions under the health insurance plans:
Dental procedures
Cosmetic procedures
Non-prescription drugs
Pre-existing conditions
Congenital diseases
Injuries incurred from war, terrorism, & suicide
And further as per policy wording.